Supporting the Families of our Fallen Heroes
About Us
The Folded Flag Foundation is a 501(c)(3) organization that provides educational scholarships and support grants to the spouses and children of the U.S. military and government personnel who died as a result of hostile action or in an accident related to U.S. combat operations.
Educational
Scholarships
The scholarship application period is now closed. We are currently reviewing applications and will be providing responses and status updates by mid-July. If you have any questions, contact scholarships@foldedflagfoundation.org.
The Incredible Need
of These Families
Since 2001, nearly 10,000 men and women have died while deployed in the combat zone, leaving behind thousands of spouses and children. Limited government funding exists to support surviving families in their critical transition to civilian life.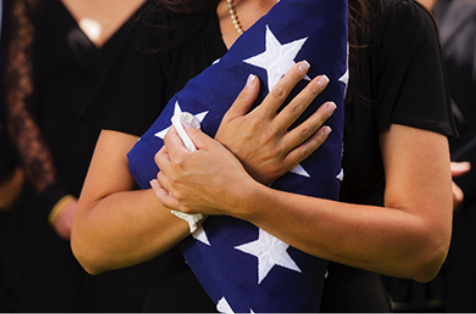 Hear Their
Stories
The Folded Flag Foundation pays tribute to the legacy of the brave men and women who sacrificed all by helping their loved ones pursue their educational dreams.